New Features November 2021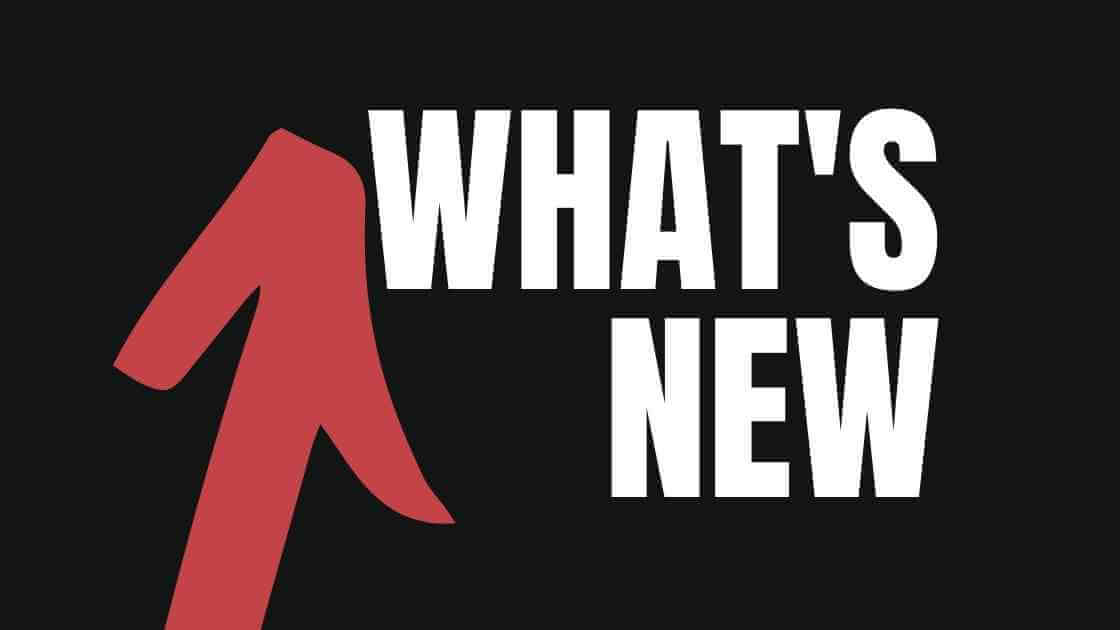 WHAT'S BEEN HAPPENING AT SUREDONE
Many New Features in 2021
We're always continuing to build, but check out some of the great new features we've added in 2021. If you've checked us out in the past, it's probably time to talk again. We're better, stronger, more capable and continue to grow. Want to set up a call to discuss any of these features? Then click here.
Automations – Our automations enable you to connect to distributors, suppliers, internal systems, marketplaces, repricers and more. We continue to build automations that you can enable at no cost (paid plans or trial plans only), and add features to improve and enable everything from drop shipping, inventory sync, rules (set pricing, decide where to best drop ship from, inventory rules and more). Over 70% of our customers use automations to manage error prone, time consuming or repetitive tasks letting them move from managing their business to scaling it.
User Interface – We continue to move components of our user interface from version 2 to our faster and easier to use version 3 interface.
Bulk Uploads – We radically updated our entire bulk management system to literally make it the fastest on the market – from getting products into SureDone to getting the data on the channels quickly. And we gave the ability to the user to cancel jobs in progress.
Reporting – We've added a reporting system that enables accounting, inventory, purchasing and sales reports – and more.
Channel Status – At the top of every product screen we'll now display a real time guide to whether a product is successfully listed to your channels or whether there are errors.
Logs – We introduced an entirely new interface for searching your logs for statuses and errors. This is the first place our support team goes to troubleshoot any issues you might have – and it's now fully available to you too.
Channel Product Import – We continue to enhance the channel product import (where you can download your items directly from the channel when you first onboard a channel or when you want to compare what is in SureDone vs. what's on your channel). Features like sample downloads, channel import progress, the ability to import products directly into your account or into a downloadable file, the ability to overwrite existing products or merge the data into them – and more have all been added or enhanced.
Custom Fields – We moved custom field creation and management to our new user interface, making it easier than ever to create and manage your custom fields.
Auto/Moto/Powersports Enhancements – More free automations to WD's. An integration with ASAP Network for product data. More flexibility with DCI. Fitment updates. The ability to break down kits and bundles when they are ordered, and lots more.
What Else? – Thousands of bugs have been crushed and hundreds of other enhancements have been made. There have been a massive amount of tweaks, recommended by our customers and others, made to the SureDone platform.
What's Coming?
There's always work to be done. In the next few quarters expect to see numerous new capabilities, and lots of changes behind the scenes.
Support for Apple Pay on SureDone's integrated website/storefront.
A complete rewrite of our auto/moto/power fitment capabilities to support more formats (like ACES) and allow for fitment search on platforms like BigCommerce and Shopify.
Additional channel support for channels like WooCommerce and more.
A complete rewrite of our Etsy implementation to move to their newest API and support many features we couldn't before – like calculated shipping.
A complete rewrite of our Amazon implementation to support their new API requirements. This will mostly be on the back end, but is needed to provide uninterrupted and transparent support for Amazon within SureDone.
A function to create a bulk file mapping your products from existing eBay categories to the new ones they announced in their Winter 2021 update.
We're looking at adding a partner for OEM data to be used in listing. Let us know if this really interests you!
Many enhancements to our integrated website/storefront to support multiple websites on a single account, better fitment search, eaier editing and more.
There's even more than we've listed. If we were missing something or you like what you see but need a specific capability, definitely set up a call to talk by clicking here!