SureDone Partners with Streetpricer to Add Repricing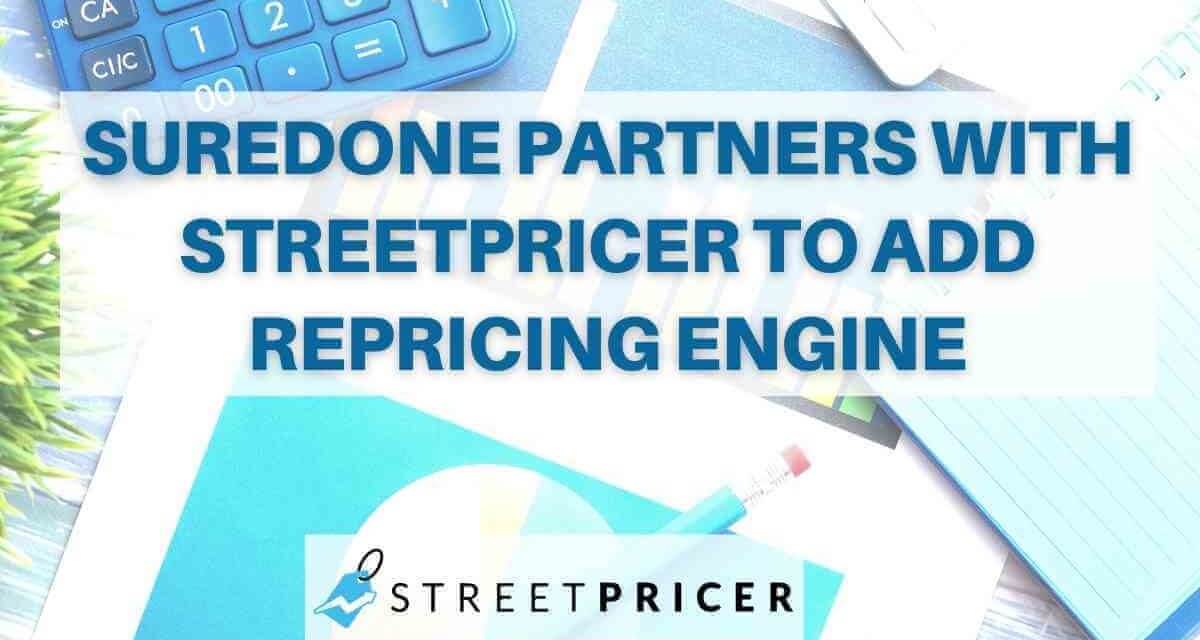 One of the top requests we have received over the years has been to add repricing to SureDone. We've hesitated to do this since repricing is a speciality of its own with many complexities and nuances. SureDone has always been focused on product management, listing, inventory, pricing, orders and automations.
Last year, the CEO of SureDone and the CEO of Streetpricer had a "what if" conversation. What if SureDone could have best in class repricing with user interface and data integration but it could be by using repricing software from an industry leader?
After many months of design and development, SureDone and Streetpricer are excited to offer an integrated repricer supporting both Amazon and eBay with multiple pricing strategies including velocity based repricing, competition based repricing, profit optimization and more.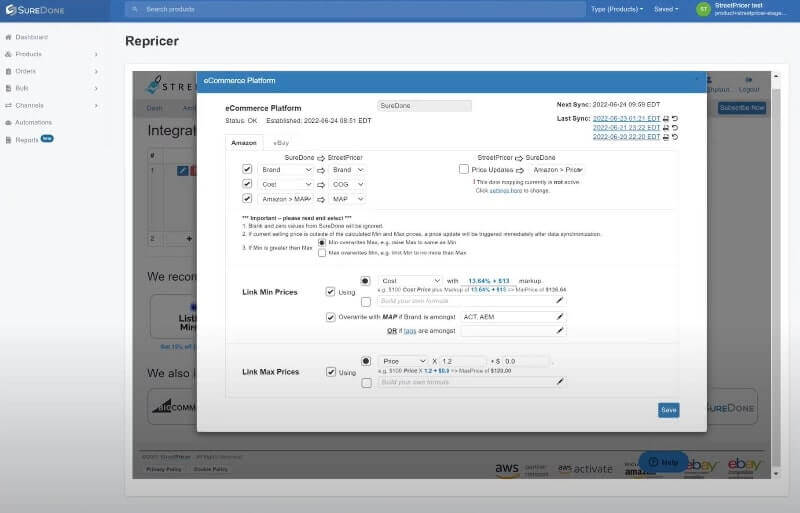 By simply adding a Chrome plugin, repricing information and settings are available throughout the SureDone platform – from the all products page to the single product page, to the orders page and elsewhere. Set minimums and maximums, view statistics, review strategies and more – all from inside SureDone.
And not only does Streetpricer offer a 14 day, no obligation free trial, along with free onboarding, training and setup assistance, but they also guarantee that you'll win more buy boxes, that you'll pay at least 20% less than your current repricer – and they'll even pay you to switch to them if you're under contract with someone else.
So there's literally nothing to lose and you'll enjoy a cutting edge, industry leading repricer integrated right into SureDone.
From inside SureDone, click on Repricer on the lefthand sidebar, or click here, or read more about Streetpricer at their website.