A Primer to Storefront Search Engine Optimization (Part 1)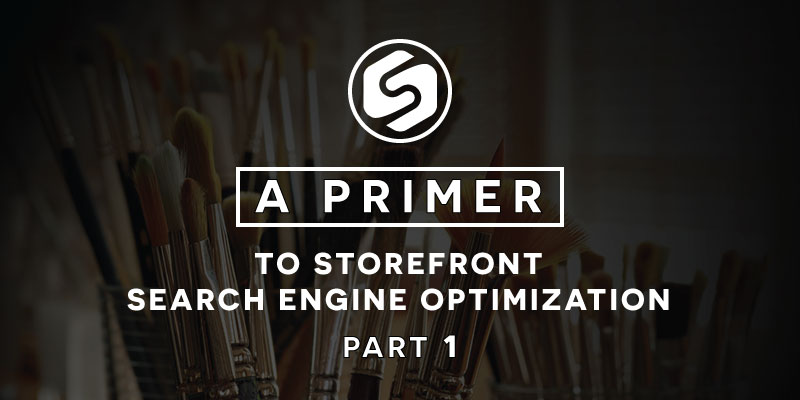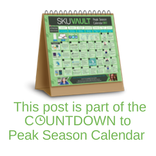 There's a common question we hear from customers – "I have a great store with great products, but I'm not selling much through it. How do I improve my storefront sales?" While this primer is focused on SureDone storefronts, it's relevance is just the same if you have a Magento, BigCommerce or other engine powering your e-Commerce website.
An Intro to e-Commerce
Search
Engine
Optimization
SureDone Storefronts are great for e-commerce search engine optimization. We have taken a lot of care to incorporate plenty of modern SEO features into them. Page titles, meta descriptions, canonicals, schema markup for items, footer links, Google shopping feeds, sitemaps and more. And if you're using one of our templates, you can be assured it's mobile optimized and "responsive". You can Google each one of these to see their importance. I've included some links below.
But there's more to e-commerce search engine optimization (SEO). The items I've described above are what are called "on-page optimization" in the world of SEO. They are hints and triggers for Google to better understand what your page is all about when it's indexed and included in their vast database of the world's content. Things like page H1 tags on a page tell google, "This section of the page is about XYZ." And footer links help Google figure out which are the most important pages on your website. Make sure you take advantage of all of these features in SureDone. Not all of them are automatic (like filling out meta descriptions on each page). And having lots of relevant words on each page – especially your home page – is a great thing to do.
On-page optimization is great, but as we said above – there's more to e-commerce search engine optimization than just the elements on a page.
What is the importance of ranking on Google?
Studies have shown that the top five results for a Google search get 68% of the clicks. That's huge! And the more competitive a phrase is (think "credit cards" or "auto insurance price quotes"), the more people click on these first five links and the more opportunity there is for massive increases in the businesses that appear there. Conversely, links on pages 2 and 3 get 5.59% of the clicks combined! That's not very helpful when you're trying to grow a business. And, by the way, Google actually measures how many clicks each result gets and how long someone stays there before clicking on the next result – and factors these into their search algorithm!
Today, your website might appear for 500 different search terms. Some of them might be short phrases (also called short tail keywords) like "car bumper" or "gold rings". Some of them might be longer phrases (also called long tail keywords) like "exhaust for a 1998 Porsche 993" or "best t-shirts to give to your wife on valentine's day". You might appear on page 3 or 4, or 10, of the Google Search Engine Result Pages (also called SERPs).
What should your SEO goals be?
One of the goals of e-commerce SEO is to increase the number of search terms (both short tail and long tail) that can be used to find you. Another goal is to move where you're found in the SERPs from page 10 to page 1. And while it's great to be ranked high for short tail phrases since they are less specific, it's easier to get ranked high for long tail phrases.
The more phrases people can find you for, the more traffic will be pushed to your website. If you rank for 500 search terms, and one person clicks on each of those terms, you'll have 500 people visiting your site. If you rank for 5,000 search terms, and one person clicks on each of those terms, you'll have 5,000 people visiting your site. And the closer to the top of the first page of Google you get for those terms, the more people are likely to click on on the link to your site. So now you have three, four or five people clicking on those 5,000 links, driving tens of thousands of visitors to your site.

And, as we said above, it's easier to get ranked at the top of page one for long tail phrases. You'll find that people spend a huge amount of money to rank for short tail phrases. When we say huge, we mean it. Some of the most competitive short tail phrases will require companies to spend upwards of $100,000 per month to rank in the top five for. Long tail phrases, on the other hand, don't take a lot of effort or money.
So how do I Rank my E-Commerce Website on Google?
This is a great question, and because Google is constantly changing their algorithms, how you can rank changes on a frequent basis. There are all sorts of ways to get incremental gains in rankings and traffic, but we'll focus on the big two because they are the most effective for websites that don't rank today. There's a great quote from an SEO consultant – "The days of SEO being a game where you outsmart algorithms is over. Today content strategy and valuable, sustainable strategies are essential – not just tricks and links." This is ridiculously important, as Google has implemented all sorts of their own strategies to figure out when someone is trying to trick them – and your site could actually be removed from Google if you are found to be employing them.
What Next?
Next will be part 2 to this article where we will discuss "Content Marketing", a great way to increase both the short tail and long tail phrases your site ranks for. And then part 3 will discuss "Link Building" – the importance of having links from third parties to your website. Believe it or not, this is the NUMBER ONE metric that Google uses to tell whether your page has valuable content or not.