Announcing: SureDone Public Forums!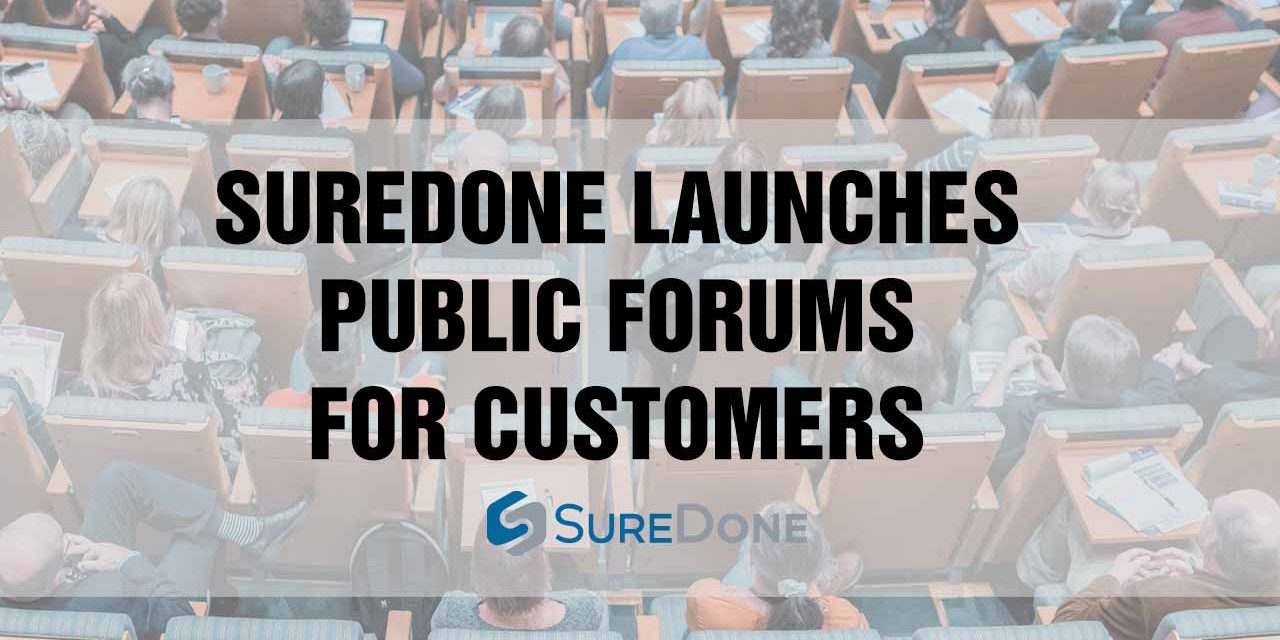 SureDone Launches public Online Forums For Customer to Customer Communication
We believe in communication, and as we grow we're finding that each of our customers is using SureDone in a new and unique way. In addition, we're getting more and more questions asking "How do I improve my business?"
Well, we know a lot about our software and a lot about multichannel e-commerce. But so do you. So we asked ourselves – "Why do we answer every question? Why can't our customers ask each other questions and share best practices too?"
So we've launched online forums for our customers to communicate with SureDone, for SureDone to communicate with customers, and for you to communicate with each other.
Looking for a better bulk template? Ask on our forums. Wondering how people use our API to accelerate tasks or get more insight? Ask on our forums. Figured out some new cool thing that's not in our documentation? Share it in our forums. Looking to get advice on marketplaces or optimization? Ask on the forums. Wondering why Amazon is doing something? Ask on the forums.
Our forums are there for you to discuss everything to do with our software or your business. We only have a few rules and suggestions.
 Remember that any information you put in the forums is public. Do not include personal or private information in your posts.
Do not be abusive in your posts or use abusive language towards your peers or towards SureDone. 
If it's an urgent issue, please open a standard support ticket.
SureDone team members will be participating too. However, we won't necessarily respond to forum questions right away. Support tickets in our standard support system will take priority so please keep that in mind. But that doesn't mean you can't ask your questions in both places!
So try them out. It may take a bit before you see a lot of activity, but don't be shy. Ask your question. Share your insight.
Click here for our General Forum to ask any software or business question and to talk with your peers.
Click here for our Feature Request forum to suggest a new software feature.