Critical Changes to Amazon Order Information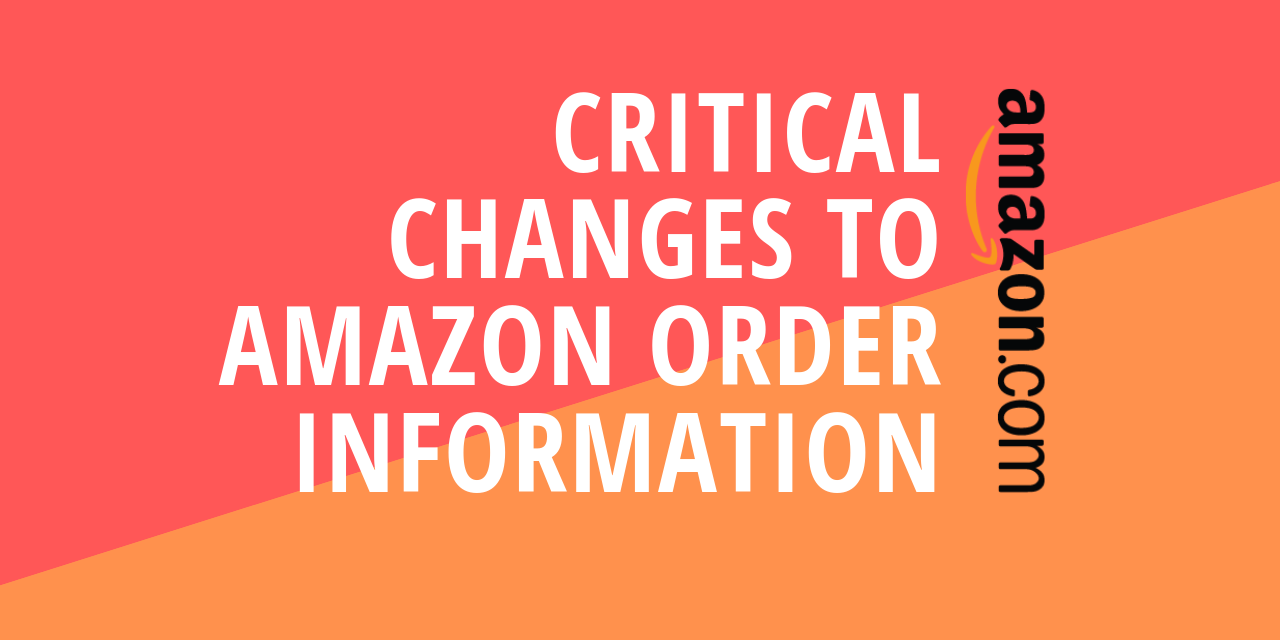 Critical changes to amazon order information
In order to fulfill orders, you need to know who ordered the product and where to send it. SureDone downloads this information into our system each time we synchronize with a channel. This information personally identifies the person who placed the order. 
In March, Amazon updated their data protection policy concerning how they handle Personally Identifiable Information (PII). They are now requiring all companies that retrieve this data from Amazon, such as SureDone, to adhere to the same policy.
On Wednesday, August 14th, 2019, we will be removing all PII from all Amazon orders in SureDone that are older than 45 days.
Moving forward, we will adhere to Amazon's required policies and only retain PII within all new Amazon orders for 45 days.
PII includes:
The recipient name
The recipient phone number
The recipient shipping address
The recipient shipping phone number
The recipient billing address
Customer facing order notes
Buyer VAT number if applicable
Please keep in mind that you can use SureDone's export functionality to export all order data prior to SureDone removing the PII. If you do export personally identifiable information with your orders it will be up to you to adhere to Amazon's data protection policies.
If you have any questions regarding this new policy, please feel free to open a support ticket at https://support.suredone.com.