An Ecommerce Seller's Guide to Building Trust with Consumers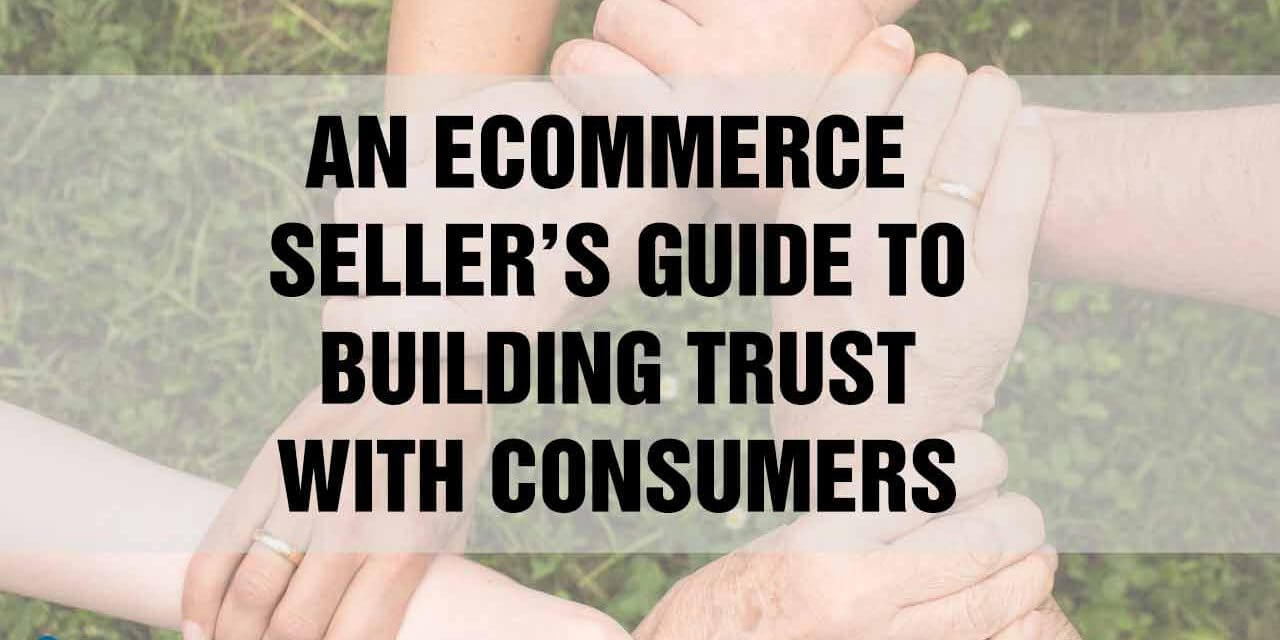 An Ecommerce Seller's Guide to Building Trust with Consumers
What is the single most important thing that encourages online e-commerce shoppers to become customers? Is it product selection? Product quality? Informative copy? While those certainly play a role, the most important factor is actually trust. If a consumer trusts the seller, then there is less friction in making the sale. How do you go about building trust with consumers as a multichannel ecommerce company? There are quite a few ways and we'll walk you through some of the most important below. Whether you are selling on a marketplace like eBay, your own website, Facebook Marketplace or a variety of channels, trust can often be more important than price when a buyer is making a decision.
Encryption Matters
One of the most important concerns on the part of consumers today is the security of their information. They've been primed for several years by breach after breach that has exposed their credit card data, their personal information, their health data, and more, so it is natural that they would be worried about the safety of their information in your hands. Make sure you use high levels of encryption to protect their data – not just between your site and their browser, but also within your own internal systems.
Show Those Badges
You need to do more than just use an encrypted website. You need to make sure that your customers are aware of what steps you take to safeguard their information. This means displaying those trust badges. Make sure you highlight SSL certificates, the logos of your payment provider, and other trust badges. This is key to convincing consumers that they're safe to entrust you with their vital personal and financial information.
Privacy Policies
Don't just have a small link in the corner of your website, impossible to find, that goes through what you do with customer data. If you don't sell their data, make this fact known to the world. Make it bold. Make it big. Consumers are valuing their privacy more and more, and countries and states are even creating legislation around consumer privacy with acts such as GDPR and CCPA. Let people know that you respect their privacy, and then follow through with your commitment.
Sales and Reviews
We've moved firmly into the social age. Consumers have come to expect to see social signals that indicate whether your multichannel ecommerce company is worth their time. Primarily, this comes from sales and reviews. If an item has no sales or reviews, or your site or marketplace account has no sales or reviews, it's a blank slate. Your customer has no way to determine whether it's worth buying or not, or whether your company is worth working with or not. If you have reviews and testimonials, these should be highly visible. Amazon, eBay and other marketplaces will display reviews from customers who buy through their platforms, but you need to make sure your branded website is sending the right social signals, too.
Emotional Connection with Your Brand
You cannot build trust in an audience without connecting with them on an emotional level. Without an emotional connection, there is nothing – your multichannel ecommerce company is simply there, with no connotation of value. Look at Apple if you want a good example of copy that makes a solid emotional connection. They know who their target audience is, and they go for that connection, even if it means alienating other consumers. That's because Apple understands that their product isn't for everyone. Sure, the iPad might be yet another tablet. The iMac might be just another all-in-one desktop. But for fans of the company, that's not the case. It's an Apple product, and that carries important emotional relevance.
Brag about What Makes You Different
Too many multichannel ecommerce companies today take the view that selling is bad. No, no one wants to be sold, but everyone benefits from being able to tell what sets one company apart from another. Determine what makes your business different and then flaunt that. Brag about it. Rub it in your competitors' faces. Is it free shipping? Is it the best warranty in the industry? Is it a guarantee of outstanding customer service?
Be Upfront about Shipping Costs
Ah, shipping – the bane of all e-commerce companies. Let's put this plainly. Consumers loathe paying for shipping. That's why Amazon eats the fee, and also requires its third party vendors to eat the fee, so often (and always for Prime members) despite the fact that it costs sellers money in the short term. If you're not offering free shipping already, then you need to make sure you are completely upfront about your shipping costs. Few things erode a customer's willingness to buy faster than encountering high shipping costs where they expected low or no fees. And providing free shipping also tells the consumer that you are willing to take a piece of the risk of them buying the product.
Don't Have Hidden Fees
Speaking of fees, if you are somehow padding your bottom line by adding hidden fees, you're doomed to failure. Sure, profit margins in the multichannel ecommerce space are thin. That does not mean that there's leeway to gouge your customers, though. Eliminate any hidden fees or charges – complete transparency should be your rule.
Ultimately, building trust with your customers can be challenging, but it is possible. Once you establish trust and build a relationship, you'll find better traction in the multichannel ecommerce space. Want more suggestions on building trust when engaged in multichannel e-commerce? CIO.Com has a timeless article with more approaches.
Sources:
https://www.inc.com/shane-barker/how-your-e-commerce-business-can-build-trust-with-new-customers.html
http://cartcraze.com/blog/how-to-build-customer-trust-in-your-online-products
https://www.bigcommerce.com/blog/ecommerce-trust-drivers/
https://www.cio.com/article/3092925/customer-relationship-management/10-ways-multichannel-companies-can-build-trust-with-customers.html