Announcing: SureDone Office Hours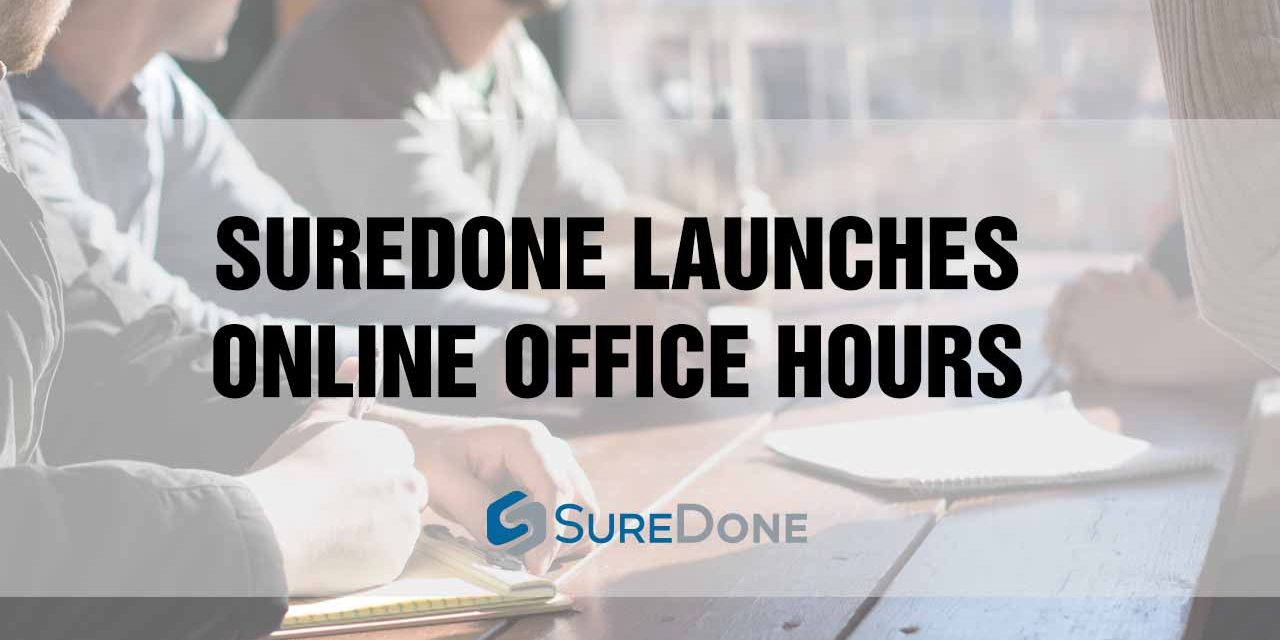 SureDone Launches Online Office Hours Further Improving High Touch Support and Onboarding
A major part of our differentiation is our high touch support and onboarding. We don't point fingers. We don't say "It's not our problem." We work with you to solve your issues in a timely fashion.
With that in mind, SureDone is taking another step forward and adding online office hours.
What are office hours? SureDone team members will be available several times each week via our online meeting software to enable you to ask questions and get live answers. We also encourage those who don't have questions to listen in and perhaps learn something new.
Initially this will be available as a limited program for customers currently in onboarding. At a later time we'll open the program to enterprise customers (those paying over $999/month) and then to all customers.
How does it work?
Go to our Office Hours forums and find the date and time of the office hours you'd like to participate in. Open the thread by clicking on it.
Add your question to the thread by clicking on "Reply".
Click on the link at the top of the thread to register for the office hours session. You'll receive an email with a link to join the day of the session.
Make sure you have a microphone on your computer. We may ask questions to clarify what you're asking. You'll need the microphone to speak with us.
On the day of office hours, click on the link in the email to launch the online software.
Office hours are primarily available for questions that take no more than a few minutes to answer. We won't be able to address issues specific to your account, but we will be able to walk you through, visually, how to do many tasks in the SureDone software. Questions will be answered in the order they are posted in the office hours forum followed by an open session for additional questions or clarifications.
We won't necessarily be able to answer every question you have but we'll take questions we can't answer back to our team and get back to you. We still recommend opening tickets or asking questions in Asana (for customers currently in onboarding) when they are specific to your account.
We're excited to expand our support offering with this new solution and to have the opportunity to speak with even more of our customers in person!