How Are You Different From Your Competitors?

After talking with our customers, there are only a handful of them that surprise us with their creative measures of selling their products. Most are following a typical procedure of listing on marketplaces that provide a large flow of traffic but don't know how to be a trailblazer in their industry. What will make your retail store different from your competitors?
We're taking a deeper look at this topic to give you some creative ideas how we have seen retailers expand their sales reach. If you're just listing items on eBay and Amazon, you are missing out on an increase in revenue that you would save on Final Value Fees or other selling fees. What opportunities and markets can you expand in where your competitors are non-existent?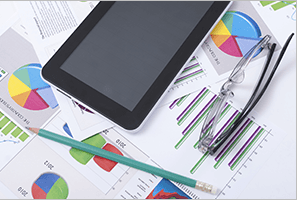 1. Gain facts about your customers.
No one can have a business without researching what potential customers want or need. SureDone can add new features but if customers will never use it, the time spent on the new feature became pointless. The same goes for any business. The most important focus of any business are the customers and their interests.
Market research is important to know how to develop your brand and sell more products. Your easiest audience are your previous customers. Ask questions to determine the direction of your focus. If you want to open your own eCommerce website, ask people how often they buy on small company websites, how secure they feel, what prevents them from returning to someone's website, do they forget about the website, would they sign up for a newsletter to remind them about the website, etc. Get to know what your customers would keep them engaged or what would push them away.
If you're interested of expanding social media, ask your customers if they've ever clicked Facebook ads on the side, do they follow businesses to keep track of their products, do they only visit a site when they see a deal shows up, what would entice them to make a purchase from a social ad? These are only a few questions to get your mind going. Think like a consumer when asking these questions, not like a seller.
"How do I ask my customers these questions?" There are free resources that keep you looking professional while giving you great metrics. A simple and free emailing platform (free is limited based on amount of emails sent) is MailChimp that gives you access to nice templates and tells you who has opened your emails and who clicked on individual links in your email. Another tool to poll customers (that's completely free) is Google Forms. Log into your Google Drive account and create an easy form for customers to reply back answers. To entice replies, you could offer a % off coupon and write it off as marketing expenses.
2. Write up a game plan before jumping in.
I am a victim of this. I had a great idea that would "change the world" but I jumped right into it, all to get overwhelmed with the amount of time it took to accomplish it or keep it up. There was no end in sight and I felt like I hadn't even scratched off 1% of the work I was looking to accomplish.
Write out your ideas and schedule the time you want to spend on this new endeavor. Usually the initial setup process takes the most time, but then consistency is key to keep your new process rolling. Whether it's a new eCommerce website, blogging your expertise, connecting with people on social networks or something completely out of the box, if you have a written game plan it makes it much easier to follow up, carry it out and see the fruits of your labor flourish.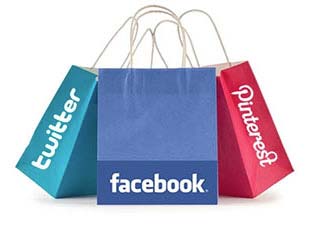 3. eCommerce Social Media doesn't mean just advertising your products
Social media gives businesses access to customers in all corners of the world. Reel in your audience with consistent and informative posts. Create community through thoughtful and engaging content that consumers can relate to. While it is important to diversify your social media presence, it's more important to understand and entice your target audience. Facebook is a more universal and far-reaching, while Pinterest has a more defined user base. Summarized are the main social networks below:
Facebook – Almost 3/4 of adult internet users use Facebook. You can connect with millions of people around the world which makes Facebook one of the most powerful social media tools.
Twitter – Popular among those under 50, Twitter is great for increasing brand exposure through engaging your followers.
Instagram – As a visual documentation of your business, Instagram provides the perfect place to share your business's story. If you sell unique items, this can be a great avenue to create a following showcasing one-off items.
Pinterest – Dominated primarily by women, Pinterest is great for reaching the mothers, daughters and sisters of the world
LinkedIn – As the more corporate-oriented social media network, LinkedIn is great for reaching potential employees and industry professionals.
Build trust with your customers through meaningful social media engagement. Socialize with your audience before trying to sell to them. While sharing promotions and new products is important, it should not precede the social aspect.
Social media sites can be overwhelming at first, but once you familiarize yourself with all of the insights, tools and features it becomes a powerful marketing tool. All of the information above only scratches the surface of social media. We will have more in-depth post for you soon.
4. eCommerce websites expand sales and reduce fees
The most under-utilized tool SureDone offers is a free eCommerce mobile responsive storefront. From SureDone, you can list items to multiple channels in addition to a custom designed website. While eBay and Amazon take a roughly 15% fee if an item sells, the eCommerce storefront that SureDone provides takes 0% on fees.
The same goes for systems like BigCommerce and Magento. 0% in fees. And you can build traffic over time.
But it's no Field of Dreams, "If you build it, they will come". This takes dedication and understanding that this can become another channel but you have to build your customer base. How is this done?
Have a website design that buyers can take instantly trust that you're a viable company. If your website looks straight out of 1998, you're probably losing 80% of your customers based on first glance.
Offer promos, enticing social media followers or newsletter followers to frequent your website rather than another marketplace.
Give customers a reason to WANT to visit your website. Think about this: What entices you to visit a website that ISN'T a large marketplace? Follow their website model.
You can also link your products to Google Shopping.
Even more ideas will be shared in future blog posts of how to enhance your website and build your community following.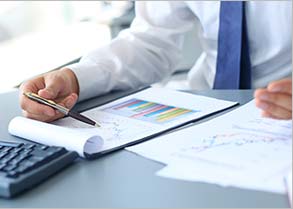 5. Don't be quick to give up
I can't tell you the countless times I've seen someone write one blog post or Facebook/Twitter post that they expected to see followers just show up and comment on it. Blogging or social media takes patience, time and most important is consistency. Don't be quick to give up if you don't see instant results. This goes back to writing up a game plan before starting. If you have a game plan and create deadlines, then change becomes important to you. With the way social commerce is effecting sellers, it's time to make a change in the way business is done. Stay tuned for more posts and webinars that will go more in-depth with these topics!